Our services are governed by customer requirements, for which we provide services from our standard offer or we prepare a trip according to individual requirements
We are providing services only by vehicles in the luxury car category
All of our employees (managers, call center employees, drivers) speak English
Our services are provided for clients 24/7 in English, German, Russian, Czech, Slovak, Urdu and Arabic language
The company has insurance for all operational activities
Our offered services are divided into the following groups:
We established good relationship with most popular Hotels in Dubai and all emirates. Our experienced team assists in offering the most reasonable Hotel option based on your request and availability.
We provide transportation for clients according to their wishes and requirements, anywhere in all of UAE. One-way transfer, arrivals, departures, pick up and drop off, tours – for individuals and groups.
For our clients we prepare excursions with a program according to their wishes as well as offer customize trips to all destinations in the UAE with wide choice of tickets collection. Our drivers ensure everything needed according to the client's request at the place.
Ticket and Excursions Services
As part of our services, we provide tickets and reservations for all attractions.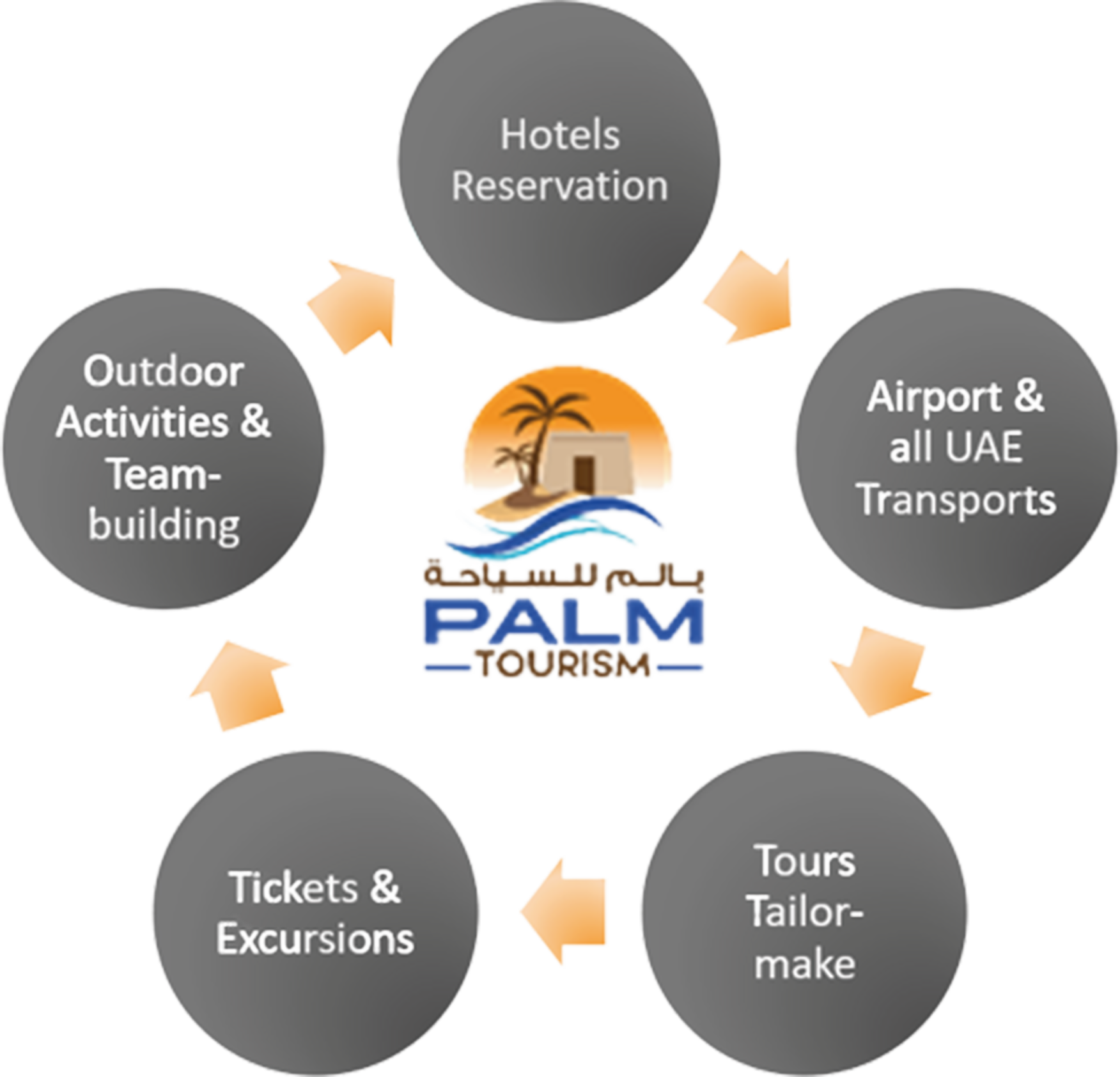 Organization of Outdoor Activities & Team Building, M.I.C.E. & Events
Together with our selected contractual partners, we offer many outdoor activities such as:
Sea activities - fishing, diving, snorkeling, diving school, jet ski rent, fly board.
Mountains activities - mountains biking with a guide, mountains hiking with a guide, Jebel Jais Zipline flight and Jais Sky tour.
Desert activities - morning or evening Jeep safari, camping, buggy or quads in the desert, trip with a camel ride to the desert
Other activities, like golf lessons with a professional coach, Oman trip with a boat, bio palm farm tour with a guide, Dhavah Fort, Pearl museum at the sea and many other.